---
Our Lady of Good Counsel Catholic Church
620 Fifth St
Aurora, IL 60505
Phone: +1 (630) 851-1100    Fax: +1 (630) 851-4069
E-mail: olgc-aurora@RockfordDiocese.org
Electronic giving: Click at Online Giving
Donación electronica: Clic donde dice Online Giving
Facebook @ourladyofgoodcounselauroraillinois
Live stream at Facebook
---
OUR DOORS ARE OPEN

We are thankful that we are able to resume Masses again! However here are some guidelines that MUST be STRICTLY followed.
1. Everyone must wear a mask and arrive 15 minutes before Mass.
2. 195 parishioners per Mass on first come, first served basis.
3. Families can sit together in the pews.
4. Must keep 6 feet apart from other parishioners.
5. If you have a cough, or a temperature or are not feeling will please DO NOT come to Church
6. The elderly or those with underlying or comprised medical conditions, are encourage to stay home.
7. Host will only be given on the hand
8. Ushers will not pass by the pews to collect. Please place your donations in the offering box in the center aisle of the Church or use Online Giving.
Thank You!
---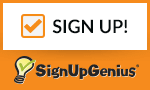 Click below to sign up to Volunteer
 Para anotarse como voluntario oprima abajo
---
NUESTRAS PUERTAS ESTAN ABIERTAS
Misas en  español:
Sábados  – 6:00 PM
Domingos – 1:00 PM
Jueves – 6:00 PM
¡Estamos muy contentos  de poder reanudar de nuevo nuestras misas! Sin embargo, aquí estan algunas pautas que DEBEN seguirse ESTRICTAMENTE.
1. Todos deben usar cubre bocas y por favor llegar 15 minutos antes de que empieze la misa.
2. 195 feligreses por misa de acuerdo como vayan llegado.
3. Las familias pueden sentarse juntas.
4. Deben mantener 6 pies de distancia de otros feligreses.
5. Si tiene tos, o temperatura o no se siente bien por favor NO venga a la iglesia.
6. Las personas mayores con condiciones  se les recomienda que permanezcan en casa.
7. La hostia solo se dará en la mano.
8. Los ujieres no colectaran la limosna. Favor de depositar sus donaciones en la caja marcada  "Colecta" que se encuentra en el pasillo central de la iglesia.
¡Gracias!
---
2020 DIOCESAN APPEAL / COLECTA DIOCESANA 2020
Thank you for your continued generosity to the parish. You can return the pledge envelope you received in the mail to the parish office or make a gift online at: www.rockforddiocese.org/donate.
Gracias por su generosidad a la parroquia. Ustedes pueden regresar el sobre de compromiso que recibió por correo a la oficina parroquial o hacer su donacion en línea entrando a: www.rockforddiocese.org/donar.
---
RELIGIOUS EDUCATION UPDATE 
---
Did you know our Bulletin is  "NO CHARGE' to our Parish, Thanks to the support of the Advertisers on the back of our bulletin.
Click here to see our Advertisers Our bulletin Advertisers
---
---
DIOCESE OF ROCKORD INFORMATION  
INFORMACION DE LA DIOCESIS DE ROCKFORD
Back in His Presence / De regreso en Su presencia
From Bishop David Malloy / Del obispo David Malloy

May 15, 2020 / 15 de mayo, 2020
Letter to the Priest / Carta a los sacerdotes
Click here for English Letter to Priests.15May2020.Reopen.ltr2.docx
Clic aqui para español Carta a los Sacerdotes
Plan for the return to public Mass and worship / Plan para el regreso a la misa
Click here for English Back in His Prescence
Clic aqui para español De regreso en Su presencia
Training Procedures for volunteers / Procedimientos de entrenamiento para voluntarios
Click here for English Training Proceedures
Clic aqui para español Procedimientos de entrenamiento para voluntarios
May 13, 2020 Statement Letter from Bishop Malloy.Reopen Churches.docx
13 de mayo, 2020 – Comunicado clic aqui Carta del obispo Malloy
Click in the link to read the Executive Summary Executive Summary.Multi-Phased Plan
Para leer el Resumen Ejecutivo clic aqui Resumen Ejecutivo del plan
COVID-19 Statement.09April2020.Dispensation.docx
Desea leer la carta clic aqui… .SPANISH.COVID-19 Statement.09April2020.docx
---
The Observer Catholic Newspaper will be accessible FREE OF CHARGE online at:
http://observertoo.rockforddiocese.org/ .
---
---
 RCIA (Rite of Christian Initiation of Adults)
Are you an adult who would like to know more about the Catholic faith? 
Do you need to receive the sacraments of Baptism, Confirmation, and Eucharist?
RCIA (Rite of Christian Initiation of Adults) preparation sessions begin the week of September 8, 2019.
The English class meets on Sundays at 11:15 AM in the basement of the parish center
(side entrance of the convent building behind the church). Please stop by if you're interested.
A Spanish class can also be made available if you prefer.
For more information please contact us:
English: Matt Kruszewski, amkrusz@yahoo.com, 630-660-7641.
Spanish: Alma Velazquez, almalola@aol.com, 630-788-4428.
 RICA (Rito Iniciación Cristiana de Adultos)
 ¿Le hace falta algún sacramento, bautismo, confirmación y primera comunión?
Si usted es mayor de 18 años y aun no ha recibido estos sacramentos. Regístrese al programa RICA.
Las clases de preparación comienzan la semana del 8 de septiembre de 2019.
 En inglés son los domingos a las 11:15AM en el sótano del centro parroquial
(entrada lateral del edificio del convento detrás de la iglesia). Contactar:
Matt Kruszewski 630-660-7641 o amkrusz@yahoo.com  
Clases en español están disponibles. Para información contactar
Alma Velázquez, almalola@aol.com, 630-788-4428 o a la oficina de la parroquia.
---
---
Pope St. John Paul II Catholic Academy
601 Talma St.
Aurora, IL 60505
Phone: +1 (630) 851-4400     Fax: +1 (630) 851-8220
SCHOOL NEWS

Pope St. John Paul II Catholic Academy PreK-8th Grade:
Daily, in-person learning, 8am-3pm

Before and After School Care

Hot Breakfast and Lunch programs

Safe-environment

Small class sizes

1:1 technology
Please contact our Head of School, Sr. Ann Brummel at (630)844-3781, for more information.
La Academia Católica Papa San Juan Pablo II Prescolar a 8º grado:
Aprendizaje diario en persona, de 8 a.m. a 3 p.m.

Cuidado de niños antes y después de clases

Programas de desayuño y almuerzo caliente.

Ambiente seguro

Clases pequeñas

Tecnología 1 a 1
Póngase en contacto con nuestra directora de la escuela, Hna. Ann Brummel al (630) 844-3781, para obtener más información.
Pope St. John Paul II Catholic Academy
Needs Your Help!
Are you able to donate any of these supplies for our up-coming school year?
Many of our families have been impacted financially by COVID-19.
Anything you are able to donate will help! Thank you so much!
Gallon-size Ziplock bags              Travel-size Kleenex packs
Quart-size Ziplock bags               Paper Towels
Snack-size Ziplock bags              Ream of copy paper
¡La Academia Papa San Juan Pablo II
Necesita su ayuda!
¿Puede donar alguno de estos suministros para nuestro próximo año escolar?
Muchas de nuestras familias han sido afectadas financieramente por COVID-19.
¡Cualquier cosa que pueda donar ayudará! Muchas gracias!
Bolsas Ziplock tamaño galón                             Paquetes Kleenex tamaño viaje
Bolsas Ziplock de un cuarto de tamaño             Toallas de papel
Bolsas Ziplock tamaño bocado                         Paquetes de papel de copia