---
Our Lady of Good Counsel Catholic Church
620 Fifth St
Aurora, IL 60505
Phone: +1 (630) 851-1100    Fax: +1 (630) 851-4069
E-mail: olgc-aurora@RockfordDiocese.org
Facebook @ourladyofgoodcounselauroraillinois
---
---
PARISH UPDATE / INFORMACIÓN DE LA PARROQUIA
Information explaining the acceptability of the vaccine from a moral position. Accepting the vaccine does no necessarily imply acceptance of all the procedures used in its development.
---
NATIONAL APPEAL – JANUARY 16 & 17, 2021
COLECTA NACIONAL – 16 Y 17 DE ENERO, 2021
---
Bishop David Malloy will celebrate a Mass for Life, Friday, January 22 at 6:30 p.m. at St. Mary Parish in Huntley.
To attend the Mass in-person signup is required at https://www.stmaryhuntley.org/january-mass-sign-up/.  In accord with COVID-19 mitigation protocols, capacity is limited to 300 persons. Masks and social distance are required. The Mass will be livestreamed at https://www.stmaryhuntley.org/
Misa por la Vida
El obispo David Malloy celebrará una misa por la vida el 22 de enero a las 6:30 p.m. en la parroquia de Santa María en Huntley. Para asistir a la misa en persona, es necesario registrarse en https://www.stmaryhuntley.org/january-mass-sign-up/. De acuerdo con
los protocolos de mitigación de COVID-19, la capacidad está limitada a 300 personas. Se requieren tapabocas y distancia social. La misa se transmitirá en vivo en https://www.stmaryhuntley.org/
Rockford Walk for Life
Saturday, January 23rd, 2021 – 10 AM
The walk begins and ends at the Rockford Federal Courthouse (327 So. Church St) Plenty of free public parking near the Courthouse.
Please join us in prayer, to hear inspiring speakers, and to walk with our fellow Christians as a witness to Christ's love for the unborn and to pray that the Roe V. Wade decision is overturned.
---
January 22, 2021
Day of Prayer for the Legal Protection of Unborn Children
 The Catholic bishops of the United States have designated January 22 as a particular day of prayer and penance, called the "Day of Prayer for the Legal Protection of Unborn Children."
9 Day for Life January 21-29, 2021
Join thousands of Catholics nationwide in the annual Respect Life novena, 9 Days for Life. Get daily intentions, brief reflections, and more.
Sign up at www.9daysforlife.com.
 Daily intentions.
1st – January 21 – May the tragic practice of abortion end.
2nd – January 22 – May all unborn children be protected in law and welcomed in love.
3rd – January 23 – May every expectant mother receive compassionate care and support as she nurtures the life in her womb.
4th – January 24 – May expectant fathers lovingly support the mothers of their children in welcoming new life.
5th – January 25 – May each person suffering from the loss of a child through abortion find hope and healing in Christ.
6th – January 26 – May expectant mothers choosing adoption receive grace and support in embracing this loving option.
7th – January 27 – May all who support or participate in abortion experience a conversion of the heart to seek and receive the Lord's boundless mercy.
8th – January 28 – May civic leaders work for the protection  of all human life, in every stage and circumstance.
9th – January 29 – May all who defend life find strength and renewal in the Holy Spirit.
22 de enero, 2021
Día de Oración por la Protección  Legal de los Niños en el Vientre Materno
Los obispos católicas de Estados Unidos designaron el 22 de enero como un día particular de oración y arrepentimiento, denominado el "Día de la Oración por la Protección Legal del Niño en el Vientre  Materno".
 9 Días por la Vida 21-29 de enero, 2021
 Únete a miles de católicos de todo el país en la novena anual de Respetemos la Vida, 9 Días por la Vida. Recibe intenciones diarias, reflexiones breves y más.
¡Suscríbete en 9daysforlife.com!
 Intenciones diarias.
1º – 21 de enero – Que la trágica práctica del aborto llegue a su fin.

 2º – 22 de enero – Día de oración por la protección legal del niño en el vientre materno.

3º – 23 de enero – Que toda futura madre reciba atención y apoyo compasivo mientras nuetre la vida en su vientre.
4º – 24 de enero – Que los futuros padres apoyen amorosomente a las madres de sus hijos al acoger una nueva vida.

5º – 25 de enero – Que cada persona que sufra la pérdida de su hijo por un aborto encuentre esperanza y sanacion en Cristo.
6º – 26 de enero – Que las futuras madres que eligen la adopcion reciban gracia y apoyo al asumir esta opcion de amor.

 7º – 27 de enero – Que todos los que apoyan o participen en un aborto experimenten una conversion de corazon para buscar y recibir la infinita misericordia del Señor.

 8º – 28 de enero – Que los líderes cívicos trabajen por la proteccion de toda vida human, en cada etapa y circunstancia.

9º – 29 de enero – Que todos los que defienden la vida encuentren fortaleza y renovacion en el Espiritu Santo.

---
May the remembrance of Christ's birth bring you much joy and peace. 
Our prayers go out to you and your loved ones 
for continued health and happiness this
Christmas season and throughout the New Year.
Merry Christmas and Happy New Year!
Our Lady of Good Counsel Parish Office Staff
Que el recuerdo del nacimiento de Cristo te traiga mucha  alegria y paz.
Oramos por usted y toda su familia para que tengan
buena salud y felicidad en esta temporada de
Navidad y durante todo el Nuevo Año.
¡Feliz Navidad y Feliz Año Nuevo!
El personal de la Iglesia de Nuestra Señora del Buen Consejo
---
PARISH OFFICE INFORMATION
The parish staff will be working remotely. You can contact us by email or leave a voice mail at 630-851-1100 and we will return your call or email as soon as possible.
INFORMACION DE LA OFICINA PARROQUIAL
El personal de la parroquia estará trabajando de manera remota. Puede ponerse en contacto con la oficina por correo electrónico o dejar un mensaje en el teléfono 630-851-1100 y nos comunicaremos con usted tan pronto como sea posible.
---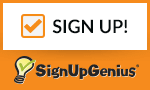 Volunteers click below to sign up /Voluntarios oprima abajo
Volunteer Sign Up Jan 4-2021 to Jan 31 2021
Thank you!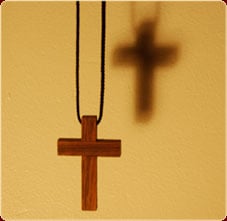 February Sign up for Volunteers
---
https://www.osvonlinegiving.com/794
---
https://www.osvonlinegiving.com/794
Giving a New gift. Select Church Improvement Campaign
---
REGISTER FOR                                     REGISTRESE A
   OLGC FLOCKNOTE                               FLOCKNOTE DE OLGC
It's simple!                                                ¡Es sencillo!
           Text to: 84576                                   Envié un texto a: 84576
Then in text box below type                  En  el cuadro del texto, escriba
our unique code: olgc620                      nuestro código: olgc620
You will then be invited to join!                ¡Y serás invitado a unirte!
---
OUR DOORS ARE OPEN /NUESTRAS PUERTAS ESTAN ABIERTAS

However here are some guidelines that MUST be STRICTLY followed.
Pero estas son las pautas que DEBEN seguirse ESTRICTAMENTE.
Everyone must wear a mask / Todos deben usar cubre bocas.
Arrive 15 minutes before Mass / Llegar 15 minutos antes de que empiece la misa.
195 parishioners per Mass / 195 feligreses por misa de acuerdo.
Families can sit together in the pews / Las familias pueden sentarse juntas.
You must keep your distance (6 feet apart) / Mantener 6 pies de distancia.
Please DO NOT come to Church if… / NO venga a la Iglesia si….
…you have a cough / Si usted tiene tos.
…you have a temperature /Si  usted tiene temperatura.
…you are not feeling well / Si usted no se siente bien
Are encouraged to stay home/ Se recomienda que permanezcan en casa.
…The elderly / Las personas mayores.
…Those with medical conditions / Con condiciones delicadas
Host will only be given on the hand / La hostia solo se dará en la mano.
Donations / Diezmo
Place it in the offering box in the center aisle of the Church
Depositarlo en la caja marcada  "Colecta" que se encuentra en el pasillo central de la iglesia.
Use Online Giving / Dar en línea.
Thank You! /¡Gracias!
---
2020 DIOCESAN APPEAL / COLECTA DIOCESANA 2020
Thank you for your continued generosity to the church. You can return the pledge envelope you received in the mail to the parish office or make a gift online at: www.rockforddiocese.org/donate.
Gracias por su generosidad a la iglesia. Ustedes pueden regresar el sobre de compromiso que recibió por correo a la oficina parroquial o hacer su donacion en línea entrando a: www.rockforddiocese.org/donar.
---
Did you know our Bulletin is  "NO CHARGE' to our Parish, Thanks to the support of the Advertisers on the back of our bulletin.
Click here to see our Advertisers Bulletin sponsors
---
DIOCESE OF ROCKORD INFORMATION/  INFORMACION DE LA DIOCESIS DE ROCKFORD

Back in His Presence / De regreso en Su presencia
From Bishop David Malloy / Del obispo David Malloy

May 15, 2020 / 15 de mayo, 2020
Letter to the Priest / Carta a los sacerdotes
Click here for English Letter to Priests.15May2020.Reopen.ltr2.docx
Clic aqui para español Carta a los Sacerdotes
Plan for the return to public Mass and worship / Plan para el regreso a la misa
Click here for English Back in His Prescence
Clic aqui para español De regreso en Su presencia
Training Procedures for volunteers / Procedimientos de entrenamiento para voluntarios
Click here for English Training Proceedures
Clic aqui para español Procedimientos de entrenamiento para voluntarios
May 13, 2020 Statement Letter from Bishop Malloy.Reopen Churches.docx
13 de mayo, 2020 – Comunicado clic aqui Carta del obispo Malloy
Click in the link to read the Executive Summary Executive Summary.Multi-Phased Plan
Para leer el Resumen Ejecutivo clic aqui Resumen Ejecutivo del plan
COVID-19 Statement.09April2020.Dispensation.docx
Desea leer la carta clic aqui… .SPANISH.COVID-19 Statement.09April2020.docx
---
The Observer Catholic Newspaper will be accessible FREE OF CHARGE online at:
http://observertoo.rockforddiocese.org/ .
---
---
Pope St. John Paul II Catholic Academy
601 Talma St.
Aurora, IL 60505
Phone: +1 (630) 851-4400     Fax: +1 (630) 851-8220
SCHOOL NEWS
Pope St. John Paul II Catholic Academy is now accepting registration for the upcoming 2021-2022 school year! Please visit our website, www.jp2aurora.org to begin the application process or call our North Campus, at 630-844-3781 or our South Campus, at 630-851-4400. We look forward to continuing to grow!
La Academia Católica Pope St. John Paul II ahora está aceptando inscripciones para el próximo año escolar 2021-2022! Visite nuestro sitio web, www.jp2aurora.org para comenzar el proceso de solicitud o llame a nuestro Campus Norte, al 630-844-3781 o al Campus Sur, al 630-851-4400. ¡Esperamos seguir creciendo!
---
Pope St. John Paul II Catholic Academy PreK-8th Grade:
Daily, in-person learning, 8am-3pm

Before and After School Care

Hot Breakfast and Lunch programs

Safe-environment

Small class sizes

1:1 technology
Please contact our Head of School, Sr. Ann Brummel at (630)844-3781, for more information.
Pope St. John Paul II Catholic Academy, South Campus is in need of an administrative assistant for the 2020-2021 school year.
Candidate should be computer literate, bilingual, organized and willing to work with children, teachers and parents. Professional telephone skills are a must.
Hours are 7:30 a.m. -3:30 p.m. Monday – Friday.
If interested, email Sr. Kathleen Gallagher at:
kgallagher@jp2aurora.org or call 630-851-4400.
La Academia Católica Papa San Juan Pablo II Prescolar a 8º grado:
Aprendizaje diario en persona, de 8 a.m. a 3 p.m.

Cuidado de niños antes y después de clases

Programas de desayuño y almuerzo caliente.

Ambiente seguro

Clases pequeñas

Tecnología 1 a 1
Póngase en contacto con nuestra directora de la escuela, Hna. Ann Brummel al (630) 844-3781, para obtener más información.