---
Our Lady of Good Counsel Catholic Church
620 Fifth St
Aurora, IL 60505
Phone: +1 (630) 851-1100    Fax: +1 (630) 851-4069
E-mail: olgc-aurora@RockfordDiocese.org
Facebook @ourladyofgoodcounselauroraillinois
---
---
DAILY MASSES / MISAS DIARIAS
Monday – Friday / Lunes – Viernes – 8 AM – English
Wednesday / Miércoles – 8:15 AM – English
Thursday / Jueves: 6:00 PM – Español
ROSARY / ROSARIO
Tuesday  & Thursday: 4:00 PM – English
2nd & 4th Thursday: 4:45 PM – Español

EUCHARISTIC ADORATION / ADORACION AL SANTISIMO
Thursday/ Jueves – 8:30 AM – 6:00 PM
1st. Friday of the month / Primer viernes del mes : 8:30 AM – 9:00 PM
---
Stations of the Cross / Viacrucis
                       Friday, February 19 & 26 / Viernes 19 y 26 de febrero                             
 Friday, March 5, 12, 19 & 26 / Viernes 5, 12, 19 y 26 de marzo
 2:30 PM – School Children English (Ingles)
 5:30 PM – English (Ingles)
7:00 PM – Español (Spanish)

Stations of the Cross for 5:30 PM on Friday, February 19th, March 5th, March 19th.
 Stations of the Cross  5:30 PM on Friday, February 26th, March 12th, March 26th.
St. Clare of Assisi Meditations On The Way of the Cross
 Via-Crucis para los viernes de febrero 19th, marzo 5 y 19 a las 7:00 PM

Via-Crucis para los viernes de febrero 26, marzo 12 y 26  a las 7:00 PM.
El Camino de la Cruz por San Alfonso Maria Liguori
---
A Lenten Journey with St. Joseph
with  Fr. Jerry Leake
March 15, 22 & 29
7:00 p.m.
Church
Limited to 25 people in church
First come first served
These talks will be live streamed on Facebook as well.
---
 BE RECONCILED DAY  / RECONCILIATE
Be ready this Lent come to confession
Prepárate para la Cuaresma, ven a confesarte
Wednesday, March 24th, 2021 / Miércoles 24 de marzo
 9:00 AM – 10:00 AM
12:00 PM  (Noon) – 3:00 PM
  5:00 PM – 8:00 PM
---
Information explaining the acceptability of the vaccine from a moral position. Accepting the vaccine does no necessarily imply acceptance of all the procedures used in its development.
---
Job Opening:
 Director of Religious Education
 Our Lady of Good Counsel Church is seeking a full-time Director of Religious Education. Position will oversee the faith formation program for the youth of the parish and
be responsible for recruiting and training the catechist volunteers. Candidate must be an active, participating Catholic. Bilingual Spanish preferred.
Director of Religious Education Job Description
Oportunidad de empleo:
 Director (a) de Educación Religiosa
La Iglesia de Nuestra Señora del Buen Consejo, esta buscando un Director o Directora de Educación Religiosa de tiempo completo. La posición supervisará el programa de formación en la fe para los jóvenes de la parroquia y ser responsable de reclutar y capacitar a los voluntarios catequistas. El candidato debe ser bilingüe, ser católico activo y participante.
Director of Religious Education Job Description
---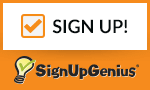 Volunteers click below to sign up /Voluntarios oprima abajo
February Sign up for Volunteers
Volunteer Sign Up for March 2021
---
https://www.osvonlinegiving.com/794
---
https://www.osvonlinegiving.com/794
Giving a New gift. Select Church Improvement Campaign
---
REGISTER FOR                                     REGISTRESE A
   OLGC FLOCKNOTE                               FLOCKNOTE DE OLGC
It's simple!                                                ¡Es sencillo!
           Text to: 84576                                   Envié un texto a: 84576
Then in text box below type                  En  el cuadro del texto, escriba
our unique code: olgc620                      nuestro código: olgc620
You will then be invited to join!                ¡Y serás invitado a unirte!
---
OUR DOORS ARE OPEN /NUESTRAS PUERTAS ESTAN ABIERTAS

However here are some guidelines that MUST be STRICTLY followed.
Pero estas son las pautas que DEBEN seguirse ESTRICTAMENTE.
Everyone must wear a mask / Todos deben usar cubre bocas.
Arrive 15 minutes before Mass / Llegar 15 minutos antes de que empiece la misa.
195 parishioners per Mass / 195 feligreses por misa de acuerdo.
Families can sit together in the pews / Las familias pueden sentarse juntas.
You must keep your distance (6 feet apart) / Mantener 6 pies de distancia.
Please DO NOT come to Church if… / NO venga a la Iglesia si….
…you have a cough / Si usted tiene tos.
…you have a temperature /Si  usted tiene temperatura.
…you are not feeling well / Si usted no se siente bien
Are encouraged to stay home/ Se recomienda que permanezcan en casa.
…The elderly / Las personas mayores.
…Those with medical conditions / Con condiciones delicadas
Host will only be given on the hand / La hostia solo se dará en la mano.
Donations / Diezmo
Place it in the offering box in the center aisle of the Church
Depositarlo en la caja marcada  "Colecta" que se encuentra en el pasillo central de la iglesia.
Use Online Giving / Dar en línea.
Thank You! /¡Gracias!
---
2020 DIOCESAN APPEAL / COLECTA DIOCESANA 2020
Thank you for your continued generosity to the church. You can return the pledge envelope you received in the mail to the parish office or make a gift online at: www.rockforddiocese.org/donate.
Gracias por su generosidad a la iglesia. Ustedes pueden regresar el sobre de compromiso que recibió por correo a la oficina parroquial o hacer su donacion en línea entrando a: www.rockforddiocese.org/donar.
---
Did you know our Bulletin is  "NO CHARGE' to our Parish, Thanks to the support of the Advertisers on the back of our bulletin.
Click here to see our Advertisers Bulletin sponsors
---
DIOCESE OF ROCKORD INFORMATION/  INFORMACION DE LA DIOCESIS DE ROCKFORD

Back in His Presence / De regreso en Su presencia
From Bishop David Malloy / Del obispo David Malloy

May 15, 2020 / 15 de mayo, 2020
Letter to the Priest / Carta a los sacerdotes
Click here for English Letter to Priests.15May2020.Reopen.ltr2.docx
Clic aqui para español Carta a los Sacerdotes
Plan for the return to public Mass and worship / Plan para el regreso a la misa
Click here for English Back in His Prescence
Clic aqui para español De regreso en Su presencia
Training Procedures for volunteers / Procedimientos de entrenamiento para voluntarios
Click here for English Training Proceedures
Clic aqui para español Procedimientos de entrenamiento para voluntarios
May 13, 2020 Statement Letter from Bishop Malloy.Reopen Churches.docx
13 de mayo, 2020 – Comunicado clic aqui Carta del obispo Malloy
Click in the link to read the Executive Summary Executive Summary.Multi-Phased Plan
Para leer el Resumen Ejecutivo clic aqui Resumen Ejecutivo del plan
COVID-19 Statement.09April2020.Dispensation.docx
Desea leer la carta clic aqui… .SPANISH.COVID-19 Statement.09April2020.docx
---
The Observer Catholic Newspaper will be accessible FREE OF CHARGE online at:
http://observertoo.rockforddiocese.org/ .
---
---
Pope St. John Paul II Catholic Academy
601 Talma St.
Aurora, IL 60505
Phone: +1 (630) 851-4400     Fax: +1 (630) 851-8220
SCHOOL NEWS
Pope St. John Paul II Catholic Academy is now enrolling for the 2021-2022 school year. We offer full-day 4-year-old preschool through 8th grade. Please call North Campus at (630) 844-3781 or South Campus at (630) 851-4400, visit our website at www.jp2aurora.org or our Facebook, Instagram or Twitter pages for more information.
Pope St. John Paul II Fundraisers:
Tiny Saints Fundraiser :JPII Online Fund.
Butter Braids Fundraiser
---
Pope St. John Paul II Catholic Academy PreK-8th Grade:
Daily, in-person learning, 8am-3pm

Before and After School Care

Hot Breakfast and Lunch programs

Safe-environment

Small class sizes

1:1 technology
Please contact our Head of School, Sr. Ann Brummel at (630)844-3781, for more information.
Pope St. John Paul II Catholic Academy, South Campus is in need of an administrative assistant for the 2020-2021 school year.
Candidate should be computer literate, bilingual, organized and willing to work with children, teachers and parents. Professional telephone skills are a must.
Hours are 7:30 a.m. -3:30 p.m. Monday – Friday.
If interested, email Sr. Kathleen Gallagher at:
kgallagher@jp2aurora.org or call 630-851-4400.
La Academia Católica Papa San Juan Pablo II Prescolar a 8º grado:
Aprendizaje diario en persona, de 8 a.m. a 3 p.m.

Cuidado de niños antes y después de clases

Programas de desayuño y almuerzo caliente.

Ambiente seguro

Clases pequeñas

Tecnología 1 a 1
Póngase en contacto con nuestra directora de la escuela, Hna. Ann Brummel al (630) 844-3781, para obtener más información.